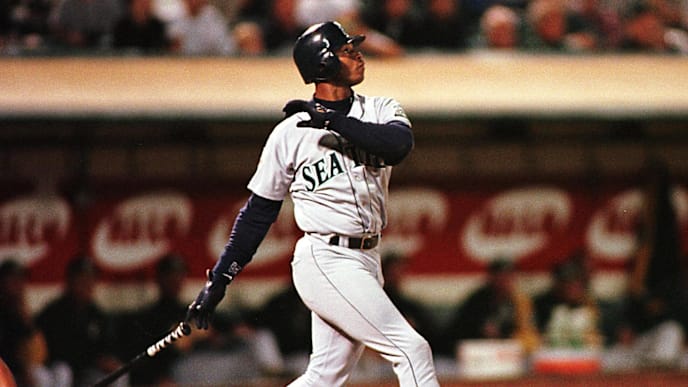 Greatness is often only recognized to its fullest effect in hindsight once a player is long retired. Too often, fans are unable to comprehend the proper context of the historic magnificence of the athletic feats they are seeing — especially in the sport of baseball, one with such deep history.
With that in mind, let's take a look at Ken Griffey Jr.'s five-year peak with the Seattle Mariners on the occasion of his 50th birthday. Just try to wrap your head around these incredible numbers.
Whoa, dude.
That would be a dominant statline in any year for any player, but "The Kid" sustained that type of production for five years! Five years can be an eternity in sports, after all.
Consider this: since 2010, only five MLB players have hit over 50 home runs in a season. Meanwhile, Griffey was out there in the back half of the 1990s mashing an average of 50 home runs per year.
In an age where bulky, juiced-up Mark McGwire and Sammy Sosa were stealing the show with their home run record pursuits, the smooth and…
Read the full text of "Ken Griffey Jr.'s 5-Year Statistical Peak Should Not Have Been Even Remotely Possible"