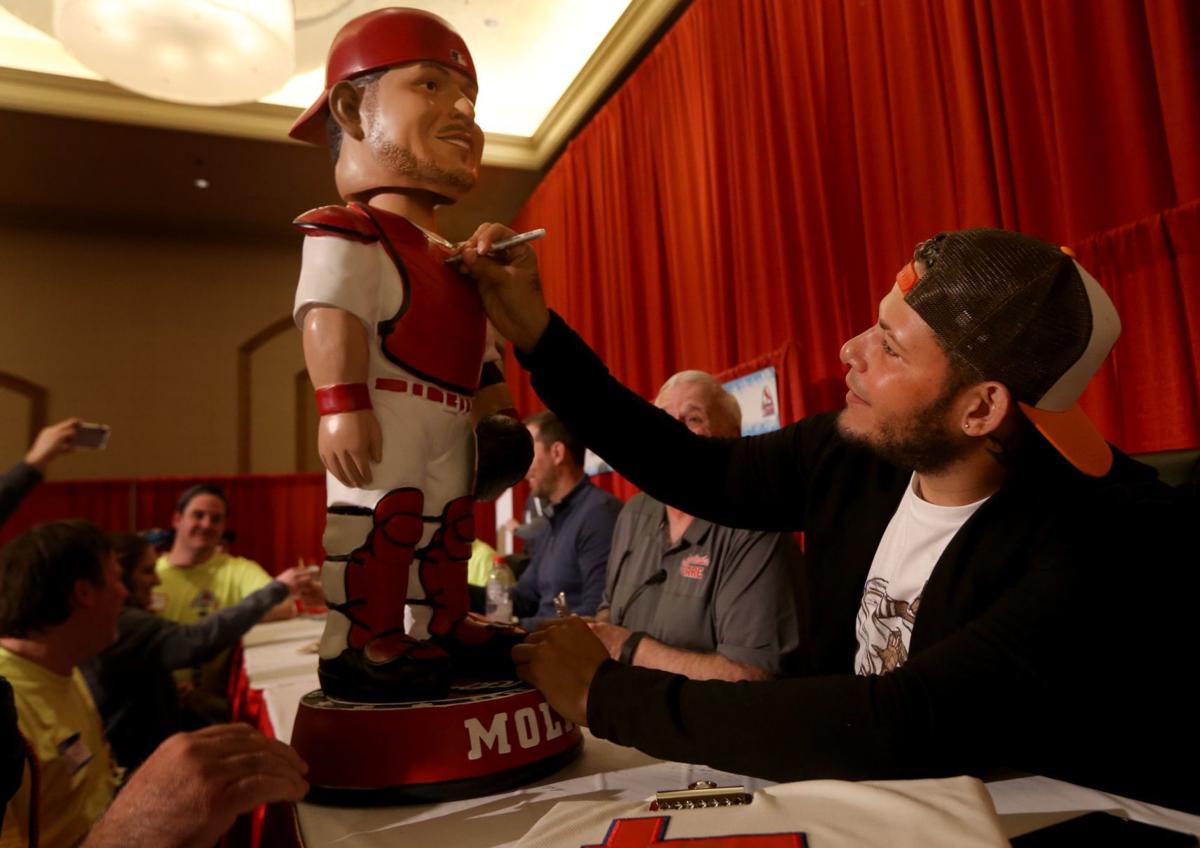 At almost the same place and in the same room where he stood and said his current contract would likely be his last contract, Cardinals catcher Yadier Molina grinned, bounced a bit, and bent his knees.
He thinks they have at least two more years in them.
"I also said that if the Cardinals want me that's the only team I want to play for," Molina said….
Read the full text of "Molina wants to play several more years for Cardinals, and if not them 'that's it for me' | Derrick Goold: Bird Land"