The Georgia Tech baseball team showed off their new threads on Thursday, just in time for the 2020 season.
Like the rest of the Georgia Tech athletic department, the Georgia Tech baseball team is benefiting from Georgia Tech's deal with Adidas that began in 2018. On Thursday, the baseball team announced and showed off their new uniforms for the 2020 season.
The Yellow Jackets new uniform is a mixture of old and new. The Jackets uniform is a slick white based uniform with navy pinstripes. The pinstripes obviously a nod to baseball long history of pinstripe uniforms including those most famously of the New York Yankees. The uniform also will consist of two different hats it seems, one navy hat with Georgia Tech's classic GT symbol and the other with a classic Tech "T". Personally, we are in love with the T hat, that you can see here.
The Georgia Tech baseball team will kick off their 2020 season on February 14th against the St. Peter's Peacocks with a first pitch scheduled at 4:00 pm. It will be the first of a three-game weekend for the Jackets with games against Cincinnati (Saturday) and St. John's (Sunday) also scheduled.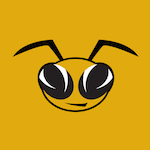 Want your voice heard? Join the Yellow…
Read the full text of "Jackets unveil new uniforms for 2020"