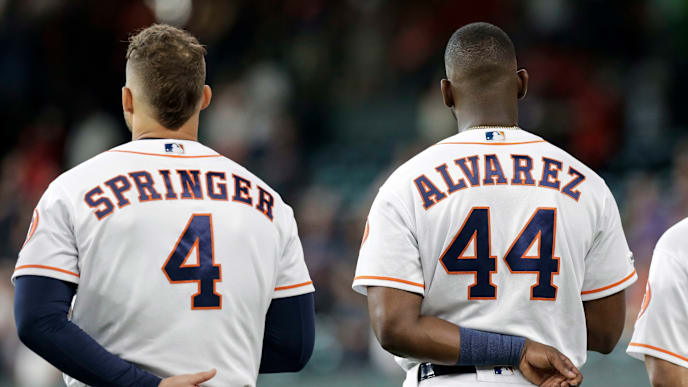 Given recent events, it's easy to forget that the Houston Astros had the best lineup in the American League last season. In the heart of the Astros' lineup, AL Rookie of the Year Yordan Alvarez and George Springer both had brilliant seasons.
Alvarez came up in early June and immediately established himself as one of the best young stars in the game. Playing exclusively at DH, Alvarez hit 27 homers in 87 games and had a 1.067 OPS. It was one of the best midseason debuts for a player in baseball history.
Springer was equally incredible, hitting for a .974 OPS in 122 games. Although he battled an injury during the year, he still put up 39 homers and had his best offensive season of his career. However, given the choice, which Astros hitter should you take first in 2020 fantasy baseball drafts?
Don't be fooled by Alvarez's poor postseason…
Read the full text of "Draft Yordan Alvarez or George Springer for 2020 Fantasy Baseball Season"