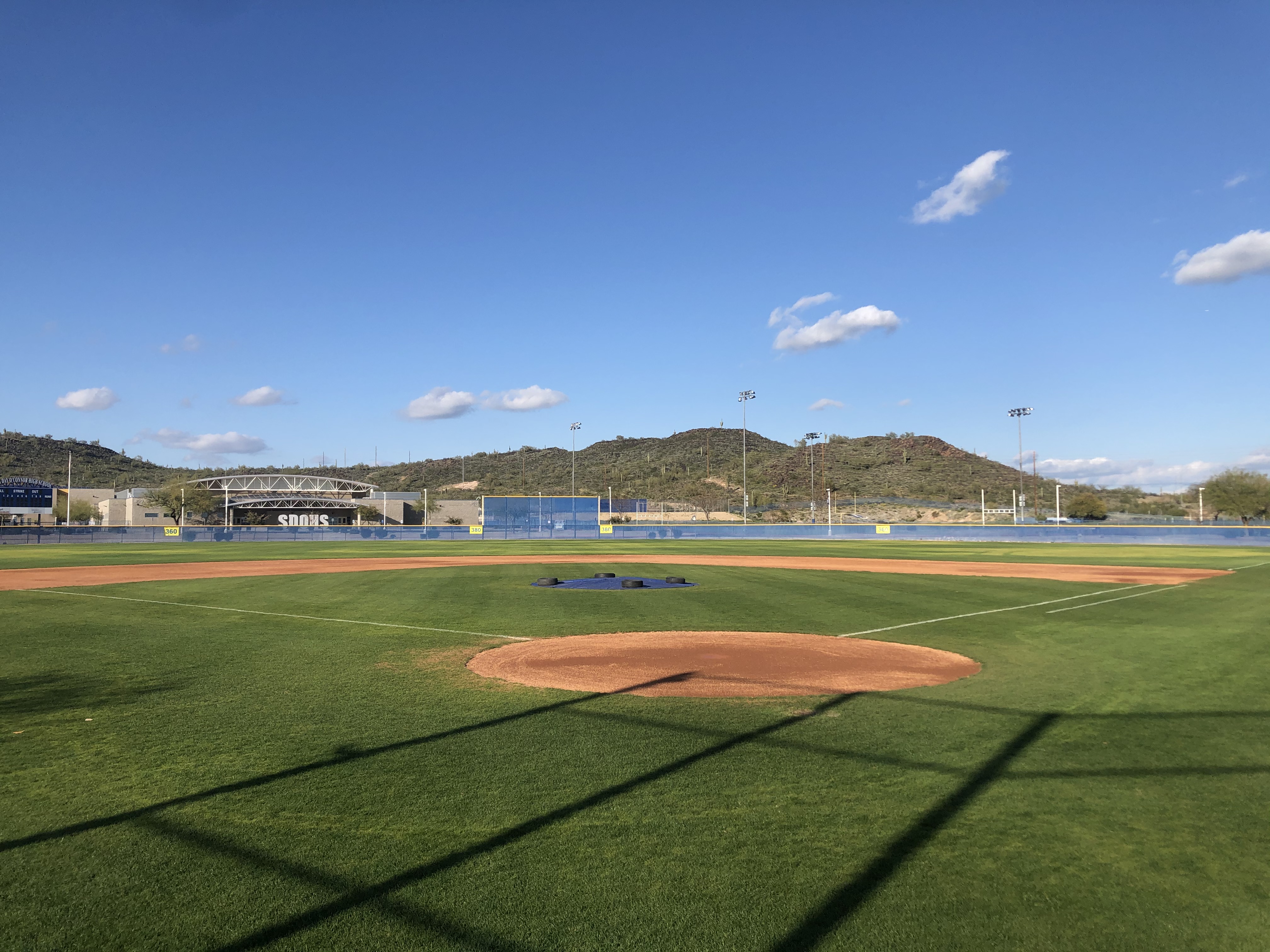 The O'Connor baseball field after practice on Thursday. (Benjamin Garcia/AZPREPS365)
Benjamin Garcia is an ASU Cronkite School of Journalism student assigned to cover Sandra Day O'Connor for AZPreps365
Although Sandra Day O'Connor baseball won its region and was a top seed in last year's state playoffs, the Eagles are looking to be this year's comeback story after blowing a 7-0 lead in the first round in the playoffs to the Mountain Ridge, their archrival.
"We've come to learn that in every season there's going to be some kind of history being made," coach Jeff Baumgartner said. "Sometimes you're on the right side of history, and unfortunately for us, we were on the wrong side."
An 18-year veteran, Baumgartner hasn't seen many down years. The Eagles have qualified for each of the last seven state tournaments and haven't had a losing season in that time.
"Sustainability comes from having guys from each graduating class contributing," Baumgartner said. "In a perfect world, I would keep five kids from every graduating class."
The team is led by seven seniors, three of whom who have already won a state…
Read the full text of "O'Connor baseball reflects on the season at hand while remembering last year"